Try Before You Buy: Antivirus Software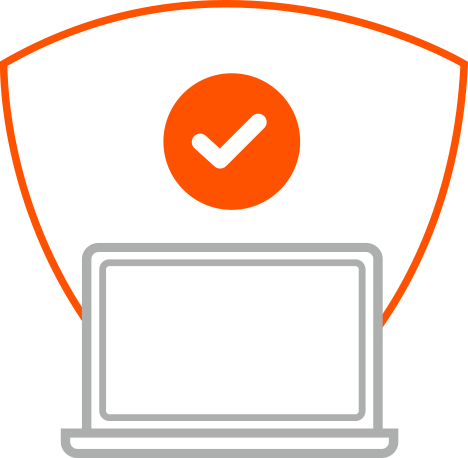 Not convinced Total Defense's antivirus software is right for you? We now offer the option to try before you buy! Simply download our 30-day free trial to see all the features our Anti-Virus Software offers.
By the end of the 30 days, we know you won't be able to live without it. Breathe a sigh of relief knowing all your devices – desktop, laptop, tablets and mobile phones – are protected from harmful viruses and cybercriminals who make it their mission to steal your personal information.
Total Defense's Anti-Virus, Anti-Virus for Mac, and Mobile Security are the secret to complete peace of mind doing everyday tasks. Not only do we offer the opportunity to try our Antivirus Software free for 30 days, we also have a 100% Virus-Free Guarantee, Free US Tech Support and a 60-Day Money Back Guarantee.
Our security software can detect and remove any threat before you have the chance to know about it. Our products deliver the reassurance and security you need to protect your devices and private data from those who go to great lengths to steal it.
What do you have to lose in trying our antivirus software at zero cost? Download your 30-day free trial today to try our Anti-Virus Software. We guarantee you're totally covered with smart and powerful protection for all your devcices.
Try our Best Antivirus Protection Free for 30 Days
Start your Free 30 day, no credit card needed, no hassle trial today.

Viruses constantly evolve, our Essential Anti-Virus security ensures you're totally covered with smart, and powerful protection for your Windows desktops and laptops. High performance virus detection without slowing you down.
All new Total Defense Essential Anti-Virus – More secure and easier to use than ever.
Real-time protection from viruses, spyware and all forms of malware for Windows desktops and laptops
Easy to use – simple and lightweight
Free US-based support – Free expert installation and product set-up help
Secure your PC from hackers
Total Defense Essential Anti-Virus — powerful protection ensures you're always safe and guards your PC against viruses, spyware, ransomware, trojans, rootkits and the latest emerging malware threats which can steal your personal information, digital assets and identity.
Key Features
NEW

Advanced Threat Protection – We don't wait around for threats to strike, but proactively protect your Windows desktops and laptops by detecting the latest viruses, spyware, ransomware, and other online dangers.

NEW

Easy-to-use interface – quick setup, easy scheduling, plus strong security – set it and forget it
Quick scan & one-click installation keeps it simple and secure
Automatic updates keep your PC secure with the latest virus information
Auto scanning of USB drives blocks portable malware from entering your PC
Protect up to 3 Windows devices
---
Detect and remove any threat, without negative impact on your speed and performance.
---

Our Essential Anti-Virus for Mac security ensures you're totally covered with smart, and proactive protection. Give your Mac maximum protection without compromising speed and performance.
Anti-Malware Protection
Simple, smart, and reliable protection from viruses, spyware, and malware on up to 3 of your Mac's.
Prevents Mac Ransomware Attacks
Our newest feature called Safe Files is a layer of prevention against ransomware that tries to encrypt sensitive information on your computer. It acts like a vault where you can safely store your most valuable files. Once saved here, Anti-Virus for Mac will make sure nobody tampers with your valuable files.
Real-Time Protection
Once your Total Defense Essential Anti-Virus for Mac has been installed, all changes to your files and system are monitored around the clock to ensure your computer hasn't been compromised and performs optimally.
Ultra Fast Malware Scanning
Fast scanning and ironclad protection against malware without slowing you down. So fast and so discreet, you won't even know it's there, working to keep your Mac safe.

All-In-One Mobile Security
With Total Defense Mobile Security, you get comprehensive mobile protection. You can fend off mobile malware, block intruders, and even lock or erase your data if you lose your phone. Have peace of mind knowing your data isn't being comprised on any of your mobile devices, such as smartphones or tablets.
Protect your Android Devices
Powerful virus & spyware detection and removal virtually no battery impact.
Anti-Theft Features
Total Defense Mobile Security provides options to remotely locate, lock, wipe or send a message to to lost or stolen Android devices. Locate your lost phone and protect your important information.
Remote GPS Location
For lost or stolen phones.
Put a Lock on It
Surf the Internet and socialize without worries. You can now lock your sensitive apps using a PIN code. Smart Unlock grants you direct access to your apps by disabling the PIN code when using a trusted WI-FI Network.
---
Total Defense Mobile Security detects 100% of mobile malware in AV-Comparatives tests. Protect your smartphone and tablet from viruses, corrupted apps, and destructive Android mobile malware.
---
Rated #1 by our customers on ConsumerAffairs.com
Check out customer comments on ConsumerAffairs.com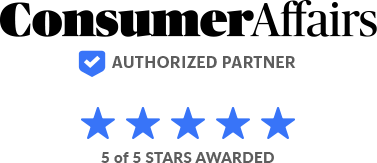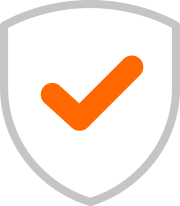 Questions? Our friendly award winning US-based support team is happy to help and it's free.
1-877-906-8816 Weekdays 9am – 6pm, Eastern Time USA