Contact Us
Our friendly award winning US-based customer care professionals and expert technicians are here to support you
Technical Support
Weekdays 9am – 6pm EST
Free technical support includes:
Download and installation
Activation and configuration
Removal of conflicting AV software
Updates and upgrades
Customer Care
Weekdays 9am – 6pm EST
Customer care assists with:
Sales and orders
Account information
Renewals
Refunds
Rebates
Billing inquiries
International
Weekdays 9am – 6pm, Eastern Time USA
Australia/New Zealand Toll-Free:
1 800 824280
UK Toll-Free:
08081780110
Other Countries – Direct Dial:
+1 631-257-3258
Virus-free, Hassle-free, Worry-free.
Virus-Free Guarantee
We're so confident in our protection we guarantee that your PC or device will stay virus-free.
Free US Tech Support
Our friendly US-based team is standing by to assist with customer care & technical support.
60-day Money Back Guarantee
60-day Guarantee
If you're not completely satisfied, we'll refund your money within 60 days of purchase.
60 Day Money Back Guarantee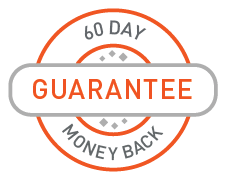 Money Back Guarantee Program
Total Defense is committed to helping you with your refund. If our product does not meet your expectations for any reason, we will provide a full refund within 60 days of your purchase.
Virus Protection Assurance Program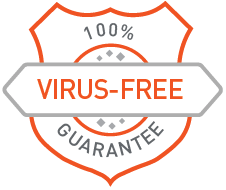 Virus Protection Assurance Program
An exclusive benefit for customers enrolled in the Automatic Renewal Service.
When you choose Total Defense, you're safeguarded with award-winning, multi-layered virus protection technology. Our powerful security lets you confidently shop, bank and browse online. In fact, we're so certain we can protect you, if you're running a Total Defense Security Product and a virus slips past our powerful protection, our expert technology advisors will remove the virus from your device for free. In the unlikely event the virus can't be removed, we will give you your money back.
»Important terms and offer details
Free US-Based Support Team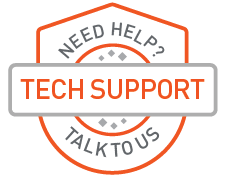 Need Assistance?
US-Based Support • Weekdays 9am – 6pm, Eastern Time USA
Technical Support
Call 1-866-305-7989
or Email
Free technical support includes:
Download and installation
Activation and configuration
Removal of conflicting AV software
Updates and upgrades
Customer Care
Call 1-877-906-8816
or Email
Customer care assists with:
Sales and orders
Account information
Renewals
Refunds
Rebates
Billing Inquiries