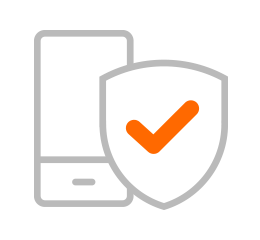 Total Defense's comprehensive mobile security and antivirus software will keep your Android device clean from harmful malware threats. If you're an Android user, rest assured that Total Defense's Mobile Security software will detect 100% of mobile malware, proven by tests completed by AV-Comparatives, an independent test lab known for rigorous testing of security software.
Although Android remains popular amongst its billions of users, the devices do have a reputation for security threats. Total Defense can put an end to those threats and thoroughly protect your Android device.
Total Defense Mobile Security, which is also included as part of our Ultimate Internet Security and Premium Internet Security suites, has been rated at the highest level by AV-Comparatives, identifying 100% of the android malware threats with zero false positives in recent testing. AV-Comparatives downloaded 250 anti-malware apps from the Google Play Store then tested the apps to determine whether they were able to protect against the 2,000 most common malware threats for Android, through AV-Comparatives' automated testing framework.
Total Defense has been recognized as one of only 23 out of 250 Android antivirus apps involved in the study, able to detect and block 100% of the Android malware threats and zero false alarms.
Virus-free, Hassle-free, Worry-free.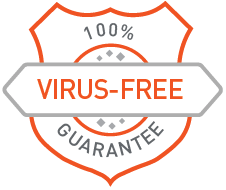 Virus-Free Guarantee
We're so confident in our protection we guarantee that your PC or device will stay virus-free.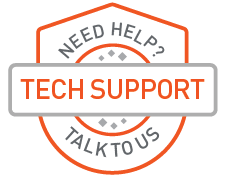 Free US Tech Support
Our friendly US-based team is standing by to assist with customer care & technical support.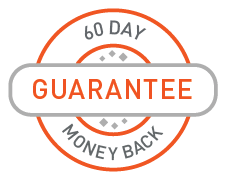 60-day Money Back Guarantee
60-day Guarantee
If you're not completely satisfied, we'll refund your money within 60 days of purchase.
60 Day Money Back Guarantee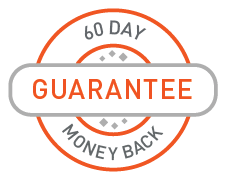 Money Back Guarantee Program
Total Defense is committed to helping you with your refund. If our product does not meet your expectations for any reason, we will provide a full refund within 60 days of your purchase.
Virus Protection Assurance Program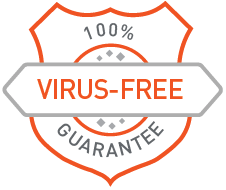 Virus Protection Assurance Program
An exclusive benefit for customers enrolled in the Automatic Renewal Service.
When you choose Total Defense, you're safeguarded with award-winning, multi-layered virus protection technology. Our powerful security lets you confidently shop, bank and browse online. In fact, we're so certain we can protect you, if you're running a Total Defense Security Product and a virus slips past our powerful protection, our expert technology advisors will remove the virus from your device for free. In the unlikely event the virus can't be removed, we will give you your money back.
»Important terms and offer details
Free US-Based Support Team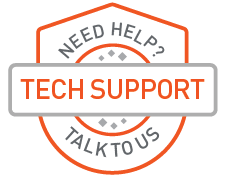 Need Assistance?
US-Based Support • Weekdays 9am – 6pm, Eastern Time USA
Technical Support
Call 1-866-305-7989
or Email
Free technical support includes:
Download and installation
Activation and configuration
Removal of conflicting AV software
Updates and upgrades
Customer Care
Call 1-877-906-8816
or Email
Customer care assists with:
Sales and orders
Account information
Renewals
Refunds
Rebates
Billing Inquiries
Shop our best-selling Android Protection software products:

With Total Defense Mobile Security, you get comprehensive mobile protection. You can fend off mobile malware, block intruders, and even lock or erase your data if you lose your phone. Have peace of mind knowing your data isn't being comprised on any of your mobile devices, such as smartphones or tablets.
Protect your Android Devices
Powerful virus & spyware detection and removal virtually no battery impact.
All-In-One Mobile Security
With Total Defense Mobile Security, you get comprehensive mobile protection. You can fend off malware, block intruders, and even lock or erase your data if you lose your phone. So you can go about your business without worrying about anyone breaking into your smart phone.
Anti-Theft Features
Total Defense Mobile Security provides options to remotely locate, lock, wipe or send a message to to lost or stolen Android devices. Locate your lost phone and protect your important information.
Remote GPS Location
For lost or stolen phones.
---
Total Defense Mobile Security Detects 100% of Mobile Malware in AV-Comparatives Tests. Protect your smartphone and tablet from viruses, corrupted apps, and destructive Android mobile malware.
---
Parental Controls
Advanced parental controls keep you in control, allowing you to view call logs, emails, texts, and photos on your child's phone.
Fast & Silent
Total Defense Mobile Security guards your mobile system silently. So you can get the utmost performance from your smart phone. The stealthy security suite also ensures that your kids can't change the settings or delete it. With Total Defense Mobile Security, your smart phone is even smarter.
Put a Lock on It
Surf the Internet and socialize without worries. You can now lock your sensitive apps using a PIN code. Smart Unlock grants you direct access to your apps by disabling the PIN code when using a trusted WI-FI Network.
---

Internet Security Suites
Our Ultimate Internet Security and Premium Internet Security products come with Mobile Security as part of our comprehensive Internet security suites.
---
Rated #1 by our customers on ConsumerAffairs.com
Questions? Our friendly award winning US-based support team is happy to help and it's free.
1-877-906-8816 Weekdays 9am – 6pm, Eastern Time USA