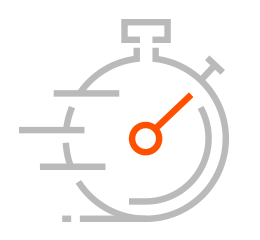 Do you ever find yourself browsing the internet, checking email or paying bills online and your computer suddenly freezes, loads at a snail's pace or the worse – crashes? It sounds like your computer is in need of Total Defense's PC Tune-Up. PC Tune-Up will improve your Windows desktop or laptop's speed so you can enjoy faster startups, smoother browsing, and like-new computer performance.
Get your PC running at peak performance again with this easy-to-install tool. Not only will it boost your computer performance, it has vulnerability protection, quick fixes and will stabilize your PC from freezes, lockups or crashes. With our busy lives, computer performance is a priority for most of us, so get your PC to run like new again in no time with the help of Total Defense.
Try our Best Antivirus Protection Free for 30 Days
Start your Free 30 day, no credit card needed, no hassle trial today.
Shop our best-selling Computer Performance software products:

Automatically scans, fixes, and updates your PC – improving your Windows desktop or laptop's speed – so you can enjoy faster startups, smoother browsing, and like-new performance.
NEW

Clean, Fix & Boost PC Performance

Automatically improve PC startup time, Internet speed and program performance.
NEW

Vulnerability Protection

Updates your popular programs to the latest version to ensure any know security flaws are patched.
Easy Fixes
An easy-to-use interface makes it simple to understand and maintain your PC.
Stabilize your PC
Stops your computer from freezing, locking up or the dreaded blue screen by updating and repairing drivers.
Cleans Old Files
Quick and easy way to find and remove unnecessary and outdated files, freeing up space and making your drive run even faster.
---
Keep your PC running like new; get quick startups, maximize Internet speed, and run at peak performance.
---
Faster Startup Time
Removes unnecessary startup programs and services that consume system resources.
Internet Speed Optimization
PC Tune-Up examines your Internet settings and determines the best modifications to keep your online performance in peak condition.
Get Your PC Started Faster
Saves you time by only starting necessary applications and services during start up.
Detailed Reports
Choose to have your scan results emailed to you, so you always know your PC is in working order.
Fixes Registry Errors
Remove erroneous and leftover registry entries created by viruses, spyware, and incorrect program removal.

Total Defense Ultimate Internet Security is an easy-to-use, all-in-one Internet security suite that protects you and your devices from the latest online threats. High performance virus detection without slowing you down — on your devices — while you bank, shop, and connect on social networks with total peace of mind.
All new Total Defense Ultimate – More secure and easier to use than ever.
Ultimate Protection: For the connected devices in your home – PCs, Macs, Smartphones & Tablets
Proactive protection from viruses, spyware, ransomware and all forms of malware
Alerts you to social media scams and suspicious content
Protect your photos and other irreplaceable files with cloud-based online backup
Keep your PCs running like new with smart PC optimization technology
Free US-based support. Free expert installation and product set-up help
Ultimate Protection for your Devices
Secure up to 10 PCs, Macs, tablets and smartphones without worrying about viruses, spyware, identity theft, digital asset loss and performance issues destroying your moment. Optimize performance and protect against newly discovered vulnerabilities in your applications, it also includes 25 GB of cloud storage to back up your files and protect them from digital threats and hardware outages.
Key Features
NEW

Ransomware protection – our Advanced Threat Protection guards your most important files from ransomware attacks

NEW

Anti-Phishing – protection from phishing attacks, Internet fraud, and malicious websites

NEW

Easy-to-use interface – quick setup, easy scheduling, plus strong security, set it and forget it.

NEW

Vulnerability protection – automatically update outdated software applications
Malware protection – multi-layered scanning technology offers enhanced protection
Identity theft protection – stop cyber criminals from gaining access to your personal information
Family protection – safeguard your children from online predators and offensive content
Social media protection – stay secure from malicious content while on your social networks
Mobile protection – fend off Android malware, block intruders, and even lock or erase your data if you lose your mobile phone
PC Optimization – integrated tune-up technology, keep your PC running at peak performance, improve PC startup time and Internet speed
25GB Online backup – securely store your photos and files
10 devices – single purchase protects devices in your household
Rated #1 by our customers on ConsumerAffairs.com
Check out customer comments on ConsumerAffairs.com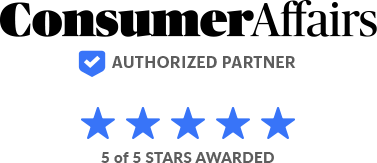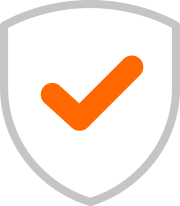 Questions? Our friendly award winning US-based support team is happy to help and it's free.
1-877-906-8816 Weekdays 9am – 6pm, Eastern Time USA