Why Total Defense
From desktops to mobile, we've got you and your family totally covered.
Total Defense makes internet security easy for you and hard on destructive malware.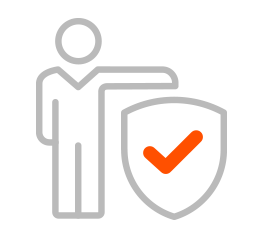 Over 10 years of Dedication
Total Defense has been passionate about protecting consumers and businesses since 1992. Our product isn't just software, it's a commitment to your cybersecurity, going above and beyond expectations to build a long-lasting customer relationship that fulfills our 100% satisfaction guarantee.
Customer First
A great security product is not only about the technology. A big part is the support offered. At Total Defense customer satisfaction has our highest priority. Our award winning support team is standing by ready to help.
Cloud Powered, Multi-Layered
A good offense is the best defense! With dual malware scanning engines and cloud-based technology, we don't wait around for threats to strike, but proactively protect your devices by detecting the latest viruses, spyware, ransomware, and other online threats.
Powerful virus detection that doesn't slow you down
Innovative technologies automatically detect and remove any threat, without negative impact on your speed and performance. Turn it on and forget about it.
"

I've had the Total Defense Premium Internet Security program for three years and have found it to be a superior product. Total Defense offers a quality instrument at an...

"

- James P.

"

I have used Total Defense for 10 years and it has worked great. A friend said "why do you pay for anti virus, I get it free" a week later she came back and had a virus. That's...

"

- JJ S.

"

I put this product on different computers and tablets for several years. It's easy to use and understand. Updates consistently to keep up with any new virus and malware....

"

- Stepheni H.

"

I love the feeling of trust I have, knowing that my PC, laptop, tablet, and phone are all "totally defended" from the potential harm that is out there in the cyber world. It is...

"

- Leslie K.

"

I have used this program for quite a few years now, it has proven to be worth the money as my system has remained problem free for the duration. The updated program software...

"

- Laurence J.

"

I have been using PC Tuneup for several years. It not only cleans up the computer, but it checks for updates on programs as well. Fabulous software! I use it on all my...

"

- Hutch H.

"

I found the product has great backup support. During a brief power surge, I was able to keep my work. With the other product I had, I lost most of my work. Keep up the good...

"

- Annette R.

"

Lightweight and easy! This works great. It was easy to set up and activate. The best part is my computer hasn't slowed down a bit. Other Internet security products I've had in...

"

- Jerry C.

"

Solid Software Installation was easy. I have been used it for 4+ months and found no issues at all. The product did everything for my computer and is taken very little CPU...

"

- Hui-Hua C.

"

Total Defense is very easy-to-use. It protects all my devices, including my desktop, laptop and tablet. Protects from basically all online threats like viruses, ransomware,...

"

- Jorge V.

"

Good product at a good price What's good is it covers tablets, PCs, phones. Also has online backups and mobile security features too, so plenty of value for money. Works well...

"

- Nakul D.

"

Program is easy to navigate and allows for security for multiple devices. Price is competitive and it doesn't bother me with constant messages on products. Offers good...

"

- David E.

"

Good Product for Internet Protection. Easy to install and has got most decent protection feature set embedded into the product.

"

- Neelima J.

"

A great Internet security suite for PC users Great parental controls, well-integrated 10 GB online backup "set it and forget it," good antivirus performance, low cost, can use...

"

- Isadora L.

"

Great all-in-one-security app! Total Defense is an advanced all-in-one Internet security suite. It provides you 360 degree protection, including antivirus, firewall, anti-spam...

"

- Richard T.

"

If you want a nice defense on your brand new computer, then pick this up it's great for the price.

"

- Kayla S.

"

Great Product Easy to install!

"

- Stephanie G.

"

Very good IMO Does what it's supposed to. Easy to use and install to your computer. Easily customize your scans and dates.

"

- Shoko O.

"

Great Product Very easy to set up and use didn't slow my laptop down like Norton did

"

- Dom E.

"

I really like this antivirus program. It simply does its job. It doesn't slow down my computer at all and it was very easy to install. I used to have McAfee and it slowed down...

"

- Jeffrey R.

"

Fast effective PC tune-up. Fixes problems fast.

"

- Teresa C.

"

Can't go wrong with this one, impressive capabilities and easy-to-use.

"

- Vincent P.

"

The program ran very quickly. It found free space by optimizing my drive. This is an excellent program.

"

- Owen M.

"

Very easy to use and produces excellent results. I depend on it to keep my PC in good shape.

"

- Ronda M.

"

This is the easiest way I've found to improve the performance of my computer with the touch of a button.

"

- Artie M.

"

Upload was fast. Backup processes were easy to setup.

"

- Darrell G.

"

Setting a scheduled back was easy. Had no problem doing a restore from the backup.

"

- Justin W.

"

Restoring files was as easy as pie. Online access to files is great. Very Fast backup

"

- Rosa T.

"

Really like the App Lock feature, I feel secure about my personal info.

"

- Deirdre R.

"

Wow, remotely locate, lock, wipe or send a message to my phone.

"

- Lonny M.

"

Ease to use. Has zero impact on my battery life.

"

- Richard B.

"

Easy installation, did not slow down the computer and scanning was super fast. Feel better having protection from all the new ransomware and viruses going around.

"

- Wayne F.

"

I have installed it on my MacBook and it works great. I do not see any speed or performance degradation. I think this product works just as great as any other big name products.

"

- Jared D.

"

Easy set up, then it was hands off. Runs great, keeps you safe, you don't even know it's there.

"

- Matthew R.
Industry leading customer satisfaction
Net Promoter Scores for Security Software
Net Promoter Score (NPS) = % of Promoters – % of Detractors
Top Marks from New Customers
Easy to Use and Navigate
Overall Satisfaction
Fast Performance
Good Support
Rated #1 anti-virus software company on ConsumersAffairs.com
We always strive to create the best customer service experience and our customers agree. Total customer satisfaction is our ultimate goal.
Award winning internet security software
Ranked as top performer
In the Android anti-virus test dedicated to efficacy in protecting against the top 1,000 most common Android malware threats.
Prestigious VB100 award
Recipient again of the prestigious VB100 award in their latest round of testing, for high performance and stability of Total Defense Internet Security.
Free US-based award winning customer support
Call, chat or email our friendly experts
Total Defense offers Free US-based tech support and customer care staffed by friendly knowledgeable experts. Our customer service reps have a culture of going above and beyond and are empowered to resolve any customer issue. You can reach us however you like – call us, chat with us or email us.
Free setup and installation
In addition Total Defense is the only company to offer FREE expert installation and setup. Although the software is very easy to install and setup if you have an issue just call our friendly US based support team and they will remotely connect to your computer and install the software for you, other companies charge for this service – with Total Defense it's included free.
We will keep you virus-free guaranteed.
An exclusive automatic renewal service benefit.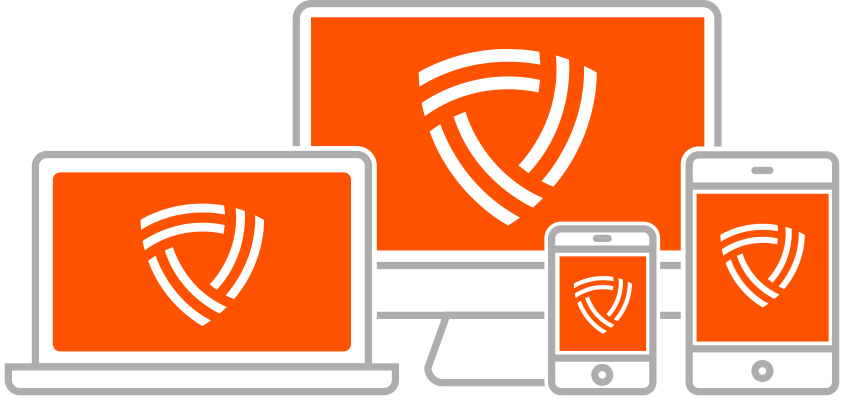 When you choose Total Defense, you're safeguarded with award-winning, multi-layered virus protection technology. Our powerful security lets you confidently shop, bank and browse online. In fact, we're so certain we can protect you, if you're running a Total Defense Security Product and a virus slips past our powerful protection, our expert technology advisors will remove the virus from your device for free. In the unlikely event the virus can't be removed, we will give you your money back. »Important terms and offer details