Total Defense
Online Backup
Online backup automatically stores your important files offline to protect them from viruses and ransomware, as well as data loss or damage to your PC.
Virus-free, Hassle-free, Worry-free.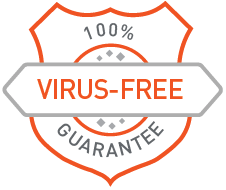 Virus-Free Guarantee
We're so confident in our protection we guarantee that your PC or device will stay virus-free.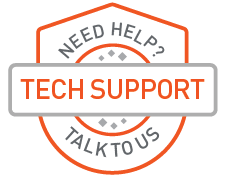 Free US Tech Support
Our friendly US-based team is standing by to assist with customer care & technical support.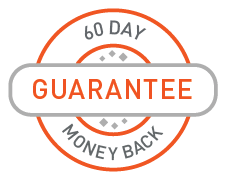 60-day Money Back Guarantee
60-day Guarantee
If you're not completely satisfied, we'll refund your money within 60 days of purchase.
60 Day Money Back Guarantee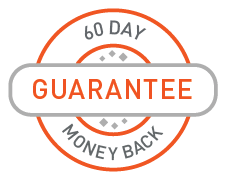 Money Back Guarantee Program
Total Defense is committed to helping you with your refund. If our product does not meet your expectations for any reason, we will provide a full refund within 60 days of your purchase.
Virus Protection Assurance Program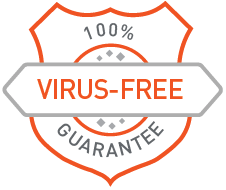 Virus Protection Assurance Program
An exclusive benefit for customers enrolled in the Automatic Renewal Service.
When you choose Total Defense, you're safeguarded with award-winning, multi-layered virus protection technology. Our powerful security lets you confidently shop, bank and browse online. In fact, we're so certain we can protect you, if you're running a Total Defense Security Product and a virus slips past our powerful protection, our expert technology advisors will remove the virus from your device for free. In the unlikely event the virus can't be removed, we will give you your money back.
»Important terms and offer details
Free US-Based Support Team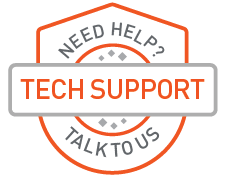 Need Assistance?
US Based Technical Support & Customer Care. Weekdays 9am - 6pm EST.
Technical Support
Call 1-866-305-7989
or Email
Free technical support includes:
Download and Install
Activation and configuration
Removal of third party software
Updates & upgrades
Uninstall
Customer Care
Call 1-877-906-8816
or Email
Customer care assists with:
Sales and orders
Account information
Renewals
Refunds
Rebates
Billing Inquiries
---
Powerful online backup data protection.
Gain peace of mind knowing your important files and photos are backed up safely to the cloud.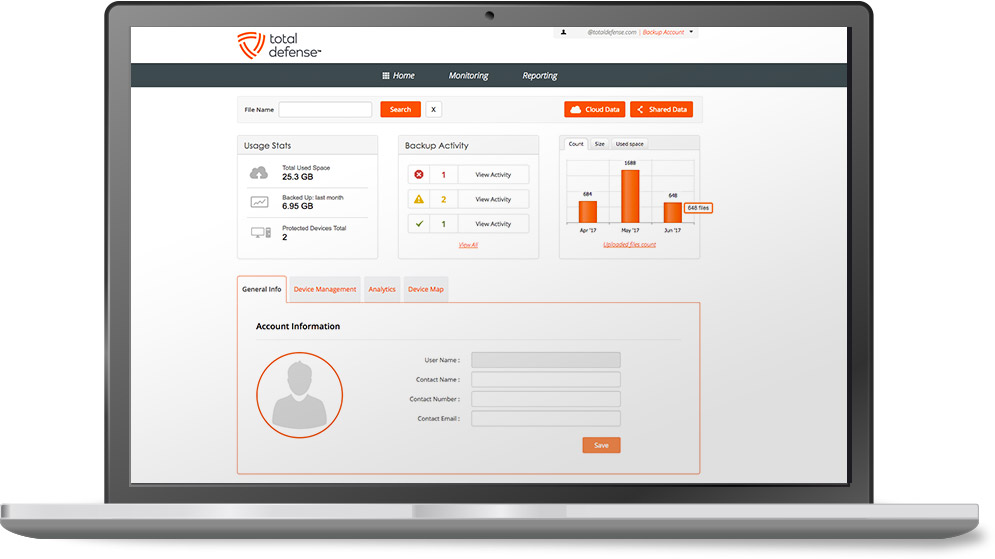 Cloud-based storage – you can quickly and easily view and share your files from any computer, tablet, or smartphone at home or on-the-go
Be prepared – it just takes a simple mistake or malicious ransomware virus and you can lose importnat files forever
Restore your data easily – restore files or folders from your online portal to any computer at anytime
25GB online backup – keeps your important photos and digital files safe in the cloud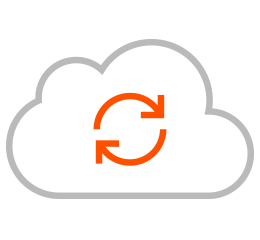 Industrial-Grade Backup
Online Backup offers a business-grade solution that encrypts and secures your data prior to backing-up and storing it in the cloud. Put the power in your hands with a multi-destination, multi-schedule solution that gives you all the flexibility and power you need in a simple, intuitive user interface.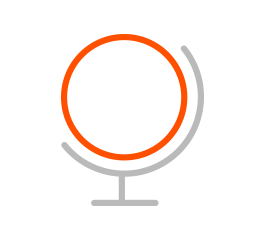 Global Roaming Access
Access all of your files anytime, anywhere, with an easy-to-use online portal where you're only a few clicks away from our backup server grid. Wherever you are, you're guaranteed to have your pictures, presentations, videos, and documents at your fingertips.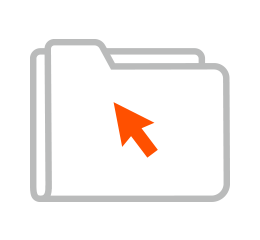 One-Click File Sharing
One-Click File Sharing empowers you to send all of your backed-up files, photos, and videos with an email link that makes it easy to share, with anyone.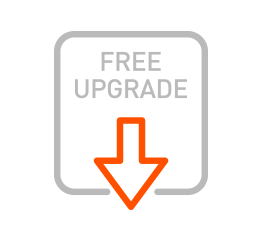 Free Upgrades
With new threats, you don't have to worry about buying new software. As soon a new feature or version of the Total Defense product you purchased is released, your software is automatically updated.
---
Our customers love Online Backup
---
Total Defense
Online Backup

Buy with Confidence

60 Day Money Back Guarantee

Free US-Based Support

Certified Secure Checkout
System Requirements
Supported Operating Systems:
Windows 10 (32 & 64-bit)
Windows 8.1 (32 & 64-bit)
Windows 8 (32 & 64-bit)
Windows 7 (32 & 64-bit) Starter/Home Basic & Premium/Business/Ultimate
Windows Vista (32 & 64-bit with Service Pack 1) Start/Home Basic & Premium/Business/Ultimate
Windows XP (32-bit with Service Pack 3) Home/Professional
Macintosh (Intel-based) OS X – 10.9.5 or later
Required for all installations:
2 GB RAM
1 GHz or faster processor
Internet Explorer 8 or above
650 MB of available hard disk space
1024 x 600 or higher resolution
Internet Access
CD-ROM or DVD drive (if not installing via electronic download)
Disk space:
Usage:
For personal and family use only. Not for business or commercial use.
Questions? Our friendly US-based customer support team is happy to help and it's free.
1-877-906-8816 Weekdays 9am – 6pm EST