Total Defense is proud to be the recipient again of the prestigious VB100 award in their latest round of testing, for the performance stability of Total Defense Internet Security.
VB100 certified products must:
Prove it can detect 100% of malware samples listed as 'In the Wild' by the WildList Organization
Generate no false positives nor failed attempts when scanning an extensive test set of clean samples
Total Defense protects your devices while you bank, shop, and connect on social networks. Detect and remove any threat, without negative impact on your speed and performance.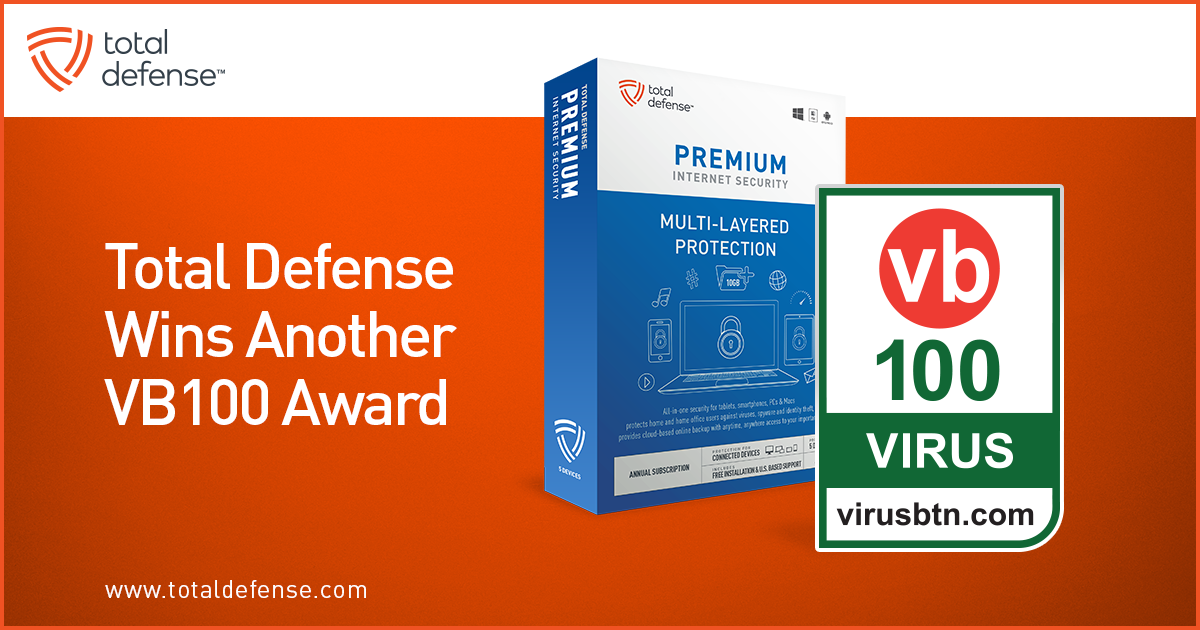 ---
Total Defense has been passionate about protecting consumers and businesses since 1992. Our product isn't just software, but a commitment to your cybersecurity, from installing the software effectively to helping you with recovery in the highly unlikely event of a breach, we're here to sweat the small stuff so you don't sweat at all.