Almost everyone uses eBay and/or PayPal services.
In the last couple of months I got some suspicious emails which requires login to my account.
At first look, I almost believed the email is from PayPal, but after few seconds I realized this is not the case.
Only few clicks separate the hacker from the login details, I took a deep breath and deleted the email immediately.
Messages from the "Bank" that ask to connect to the account and update/change personal information.
Most banks never ask to do that.
Most likely – the bank calls to the customer in order to get this information.
Another example is from "EBay".
Like the fraud above, an "EBay" fraud could ask to login to the account and check if your personal information is correct.
"EBay" never asks customers to login their account via 3rd party, only directly from their official website.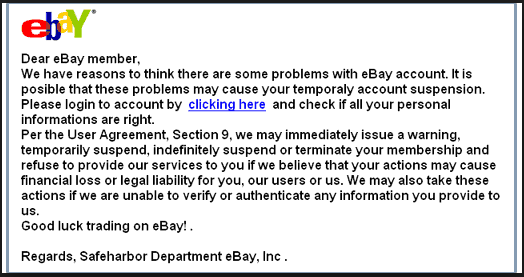 "PayPal" fraud is also good example for that.
Like the email example above, one can see immediately that the email is not from "PayPal", but from different domain.
"PayPal" will never ask the users to download an email attachment.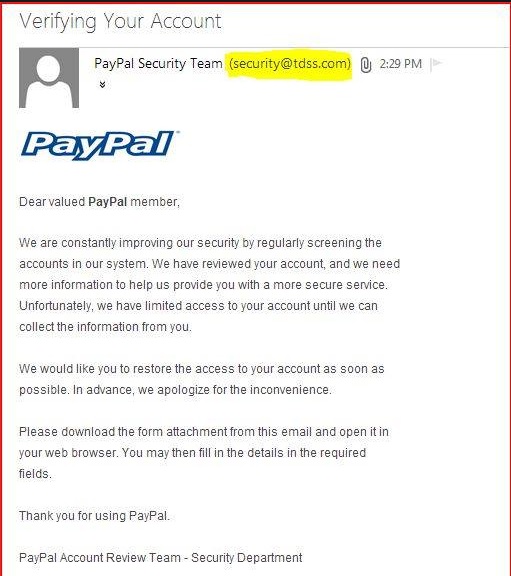 So be careful and do not trust any email even if it is from someone familiar.
Talk to the provider directly if something is wrong.
If there's a doubt, there is no doubt.
By: Roi Carmona