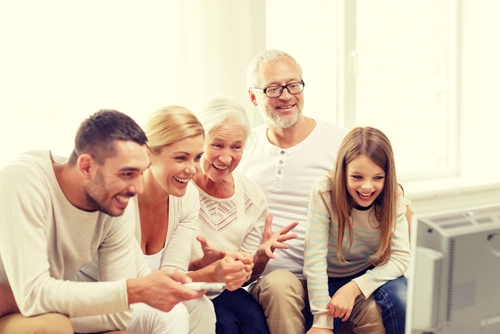 Since the last blogs posted about multiple social networks frauds, I've been getting multiple questions so I've decided to publish the common fraud attack methods and how to recognize and avoid them.
The social networks are very fertile ground for cybercriminals, and sometimes it is difficult to distinguish between true stories and those who spread viruses or other scams. Here are some common scams you should avoid on the social networks:
1.    "One fact"
The format of Twitter, which is only a short text message, subjected to attacks when used in scandalous headlines to lure unwary users that share them without reading or checking if they are correct.
An example is the hacked Twitter account of celeb news channel 'E!' earlier this year, a series of false tweets began with news coming out about Justin Bieber allegedly being gay, who shared 1,200 times within a few hours. It would be much safer to verify the news with other sources than to click on links attached to such news.
2.    "News from around the world"
You should start to suspect if a news story appears on the social network only once. Global scale news using rapidly spreading, with stories and angles distributed by friends and different sources. Hackers often use scandalous or outrageous headlines to get readers to click on the link to spread viruses and malware on Twitter and Facebook. If you see such titles, you can check them on other sites or Google them before clicking the provided links.
3.    "Stories begging you to 'Like' them"
Have you ever pressed 'Like' on a post that offers something for free? Or to help someone get a million Likes so their parents buy them a dog/cat/send them on a trip around the world?
All such request should encourage you to 'Like' suspicion. Many scams on the social network are distributed to collect your 'Likes' then sell them to other companies, which in turn start spreading you and your friends adverts. If you suspect you have done something like that and now regret it, you can always remove it using the Activity Log from your profile.
4.    "Amazing stories about diets"
The phenomenon of obesity is so prevalent that it has received the nickname "the epidemic of the 21st century", which means that many people will look for information about obesity and ways to get rid of it.
One of the biggest attacks focused on this issue was distributed via Instagram last July using a picture of tropical fruit. Clicking on the image transferred users to a fake BBC site with the title "tropical fruit to drop you 8 pounds in 22 days". Of course, that issue was a scam and clicking on the link caused Instagram accounts to distribute the spam to other unsuspecting friends and followers.
5.    "News sites you never heard of"
At the height of the hysteria surrounding the royal baby's birth of Prince William and his wife Kate Middleton, the rate of related Tweets was around 23,500 Tweets per minute. Network criminals could not ignore the situation and sent their own tweets with links to news sites pose with promises you will not of course find anywhere else. Needless to say that the links lead to sites that in turn spread viruses and other malicious software and did not provide any news about the royal birth.
6.    "Gift Cards"
Gift cards can be quite tempting, especially when they are shipped to you from a friend. Unfortunately, most of them are frauds. "Gift cards" that offer you all kinds of free products are usually scams and recently observed on photo-sharing social networks like Pinterest, when one of the steps for getting the "gifts" was that the surfer prompted to share the post with friends. Needless to say that the "gifts" do not exist at all and eventually you will find yourself revealing personal information, or worse install a virus on your computer.