Paul Lipman

Chief Executive Officer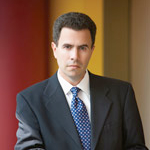 Paul Lipman is the Chief Executive Officer of Total Defense. He brings to the role over two decades of executive and operational leadership experience at software, services and ecommerce companies.
Paul was previously Chief Strategy Officer for Webroot, a leading SaaS and endpoint security provider, and spent four years as Senior Vice President and General Manager of the company's renowned Consumer business unit. Prior to Webroot, Paul was General Manager of Global Services at Keynote Systems, managing the company's global consulting, customer experience management and competitive intelligence services. He joined Keynote through the acquisition of Enviz, an early pioneer in customer experience management technology, where he served as Vice President of Business Development and Sales. Lipman also served as Senior Vice President of Business Development and Business Operations at E-Greetings Network, a leading e-commerce network. Lipman was on the senior executive team when E-Greetings went public in 1999. Earlier in his career, Lipman worked as a senior consultant for Andersen Consulting (Accenture) in Europe.
Lipman holds an MBA from the Stanford University Graduate School of Business and a Bachelor's Degree in Physics from Manchester University in England.
Oscar Marquez

Chief Product Officer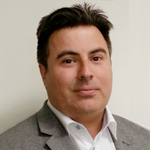 Oscar Marquez is the Chief Product Officer of Total Defense, with overall responsibility for the development and delivery of the company's world-class cloud security products. Oscar is responsible for product strategy, product management and engineering across the business.
Prior to joining Total Defense Oscar was CEO of iSheriff, a pioneering leader in cloud security solutions, which was acquired by Total Defense in July 2012. He was previously CTO of iSheriff, where he led the development of the company's industry-leading Web and Email cloud security services and built a near-zero latency global data center infrastructure. Oscar has over 20 years of experience in the security and technology industries, including senior executive and technical roles with M86 Security, Tier-3, Ubizen, NetiQ, Siemens Nixdorf and Novell.
Oscar holds a BA in Computer Science from the University of Barcelona.
Marcus Smith

Chief Financial Officer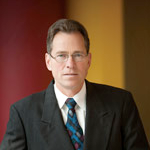 Marcus Smith serves as Chief Financial Officer and will be responsible for the company's financial goals and objectives. He brings to the company a proven track record of financial leadership in high-growth technology and security software companies, and has valuable experience dealing with consumer related products.
Before joining Total Defense, Marcus was CFO at Nominum, where he developed financial policies and infrastructure and led acquisition and integration efforts for this rapidly growing company. Before that he served as CFO at FaceTime Communications where he developed scalable infrastructure and implemented new systems and policy frameworks. Prior to this, Marcus served as Vice President of Finance at NetScreen, where he managed SEC compliance, led the company's acquisition of Neoteris and helped guide the company during its acquisition by Juniper Networks. Marcus has held executive-level financial positions at a number of high-technology companies, including SONICblue, ReplayTV and Storm Technology. He also worked for Price Waterhouse for 11 years.
Marcus holds an MBA from the University of Chicago and a B.S. in Business Administration from California State University, Chico.
Lawrence Guerin

Executive Vice President, Consumer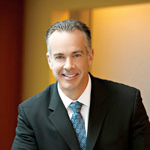 Larry serves as Executive Vice President, Consumer where he is responsible for the company's global consumer business.
Before joining Total Defense, Larry most recently served as Vice President of Global Channel Sales and Marketing for CA Technologies. In this role he was responsible for the global marketing of CA's Endpoint Security division including product marketing, partner marketing and demand generation. Under Larry's leadership there was tremendous growth in CA's partner community and the CA Partner Program received numerous awards. Prior to that Larry served as Director of Channel Marketing at CA responsible for the partner marketing of CA's storage and security products in the US.
Prior to working at CA Technologies, Larry served as Director of Marketing for Gateway Computer. In this role he was responsible for marketing programs, demand generation and field marketing. Prior to Gateway Larry held various sales and marketing management positions at AT&T, a global leader in voice, data and mobile communications.
Larry earned his Bachelor's Degree in Business Administration in Marketing from Hofstra University.
Connie Hoellerman

Vice President, Support and Services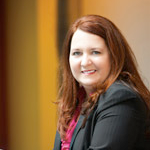 Connie Hoellerman serves as the Vice President of Total Defense and is responsible for all aspects of Customer Support and Services.
Prior to joining Total Defense, Connie was the Vice President, IT Service Management at CA Technologies where she was responsible for leading the global IT Service Desk function in support of providing quality technology services that deliver optimal business results and customer satisfaction.
With over 22 years in the IT industry, Connie joined CA Technologies in 1995 through the Legent Corporation acquisition and has held various and diversified corporate and field executive leadership positions in Sales, North America Sales Operations, Services, Customer Advocacy, Global Information Services and Finance. Connie has led the charge for building new sales and operating models, organizational structures and global processes that supported growth and strategic revenue goals. She also worked for Goal Systems (GOAL) for six years in Finance and Contract Management.
Connie has actively participated and contributed to various leadership and technology forums including Women in Technology and Wharton School of Business. Connie attended Ohio State and Franklin University majoring in Business Administration and Finance.